Are you confused by the publishing process?
Do you wonder what publishers are looking for?
Do you spend too much time looking for publications accepting submissions? 
Could you benefit from the secrets of a published writer with fifty+ years of experience?


If you answered YES to any of these questions, then THIS MASTERCLASS IS FOR YOU! Your story belongs in print, not in a collection of submissions collecting dust, or the magazines "NO" pile.

Demystifying the Publishing Process
The publishing process is equal parts confusing and overwhelming. It feels like a needle-in-the-haystack scenario, with little hope of getting your work in front of the readers you deserve. Writers often don't know where to start, where to submit, or which pieces are the best fit.
You deserve so much more than constant rejections. Submitting for publication doesn't need to be a roll of the dice. We've teamed up with a writer with countless publications to his name and fifty years of experience in the publishing world. He's here to demystify the submission process and help you get published. 



Meet Your Instructor, Timons Esaias
We are excited to introduce one of our favorite instructors! Some of you have worked with Timons in our contests and know how insightful his feedback is. 
Beyond his positive criticism, Timons taught an MFA Program at Seton Hill University and has hundreds of publications to his name, in several languages. 
With fifty years of publishing experience, Timons has boiled down the tools and tricks into a digestible, easy to follow formula that will get you published. 

Timons Esaias is a satirist, writer, and poet living in Pittsburgh. His works, ranging from literary to genre, have been published in twenty-two languages. He is the 2020 Asimov's Readers' Award winner for the Best Short Story and winner of a recent The Winter Anthology Contest. He has also been a finalist for the British Science Fiction Award and was shortlisted for the 2019 Gregory O'Donoghue International Poetry Prize. His story "Norbert and the System" has appeared in a textbook and in college curricula. His SF short story "Sadness" was selected for three Year's Best anthologies in 2015, and the Asimov's winner "GO. NOW. FIX." has been selected for two. Recent genre appearances include Asimov's, Analog, and Clarkesworld. Concrete Wolf brought out his full-length Louis-Award-winning collection of poetry titled Why Elephants No Longer Communicate in Greek. His poetry publications include Atlanta Review, Verse Daily, 5AM, Pittsburgh Poetry Review, Willard & Maple, Asimov's Science Fiction, and Elysian Fields Quarterly: The Literary Journal of Baseball.
He was Adjunct Faculty at Seton Hill University for 20 years, in the Writing Popular fiction MFA Program.
People who know him are not surprised to learn that he lived in a museum for eight years.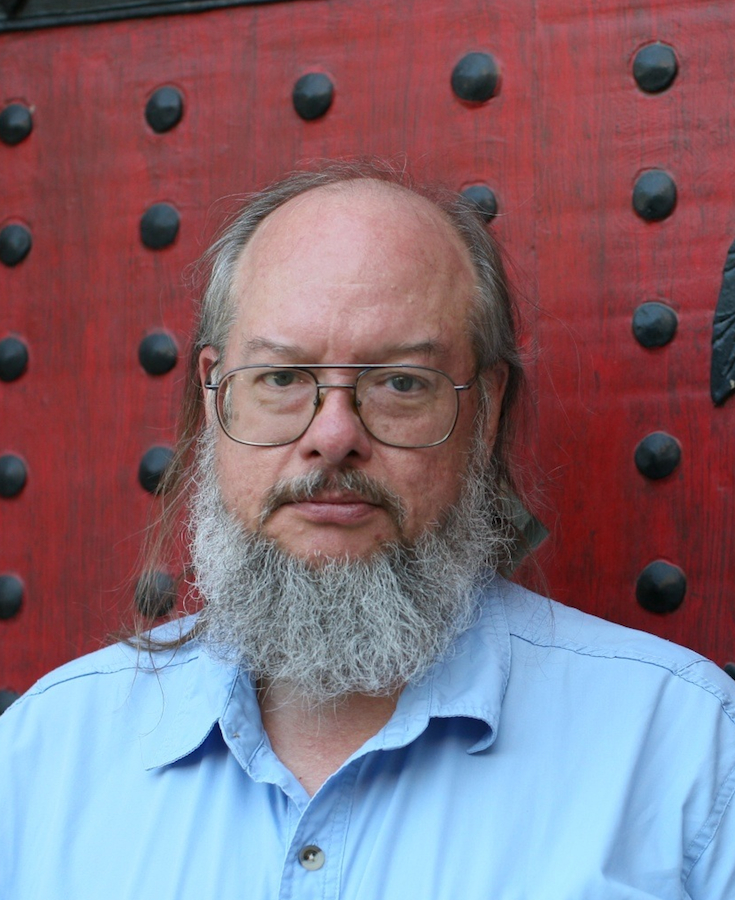 Masterclass Curriculum
Our publishing submission master class is intended to help writers get published fast. And keep on publishing. Our lessons cover two key topics, which will unlock unlimited opportunities for writers to realize their dream: 

1) How to Submit and Impress Editors
Editors and publications are notoriously particular about submission details. This course will cover what they look for, and more importantly, how you can stand out. Specifically, we'll cover the following topics:
Formatting
Cover letters (and queries)
Bios
Credits
Submission logs
Submission as networking

2) How to Find Markets Accepting Submissions
Looking for publications is tedious and time-consuming. Luckily, there are ways to streamline the process, allowing you to focus on your writing. Here are some of the topics you'll explore:
Finding market lists
Developing personal lists
Focusing on your own aesthetic
Identifying target selection strategies

Bonus Topics
In addition we'll discuss two key aspects of freelancing:
Setting rates
The importance of following instructions and Not Being an A****le

Masterclass Materials and Handouts
You don't need to start from scratch! Here are some of the materials you'll receive:
Esaias's Primer on Submitting for Publication
Esaias's Universal Fiction template
Annotated cover letter
Article on spell checking with a handlist (This article appeared in The Writer not long ago.)

One-on-One Personalized Feedback and Instruction
Every writer is unique, so we want to give you a personalized experience to help you conquer your publishing roadblocks.


✔️Cover Letter Critique
Each student may submit one cover letter to Timons for an in-depth review. Timons will provide detailed suggestions on how to improve your cover letter. (Or a pat on the back, if it's perfect.)


✔️Private 1-on-1 Consultation on Zoom
In addition to a detailed critique of your cover letter, you will have the opportunity to schedule a one-on-one session with Timons to answer any questions you have.
✔️Ongoing Support Via Email
You may have questions. Timons is happy to answer them via email. He won't leave you hanging.

Learn On Your Own Schedule
Once you enroll, you can work on your own schedule. Start today, or save it for a rainy day. You set the pace of your learning! Of course, if you have any questions, Timons is always there to offer support. 

Lifetime Access to Workshop Recording and Materials
You can access the recorded lecturers in our members area any time and review the material as often as you need. Enroll once, and reap the benefits for eternity! 

Testimonials
Read what our past students have to say about the masterclass below:
"I just signed off from our one-on-one session via Zoom. Timons talked to me for thirty minutes. He was gracious, knowledgeable, and very open. I only had two questions originally, but we were done after ten minutes. He said, 'I don't have anyone after you, so ask me whatever you want.' I asked four more questions. He answered each one with care. We had a great time."

"I got far more out of the workshop than I expected. And giving us the chance to talk one-on-one with a person with so much publication experience is worth the price of admission."

"Absolutely a gift to the world. He sets a high standard for teachers and writing mentors everywhere. He is knowledgeable, available, and tough as he brings out the best in his students. Take anything he ever teaches. Be wherever he is." 

"For the first time, I feel like I have an actual grip on how to go about getting my work published."

"I'm always excited to attend anything taught by Timons Esaias with an open mind. This was a fantastic course."


"Been sending out some of my short stories to websites. This material was right on target, and the handouts were great."

"This was one of the most useful classes I took. Timons was very informative with his presentation and answered questions very well."

Don't wait too long to sign up! We hope someday your name will be added to our testimonial list of writers who took their written idea and made it a career. 

It's Time to Take Your Publication Game to the Next Level!
Enroll in the How to Submit for Publication Masterclass today and fast-track your writing success.
Learn what editors and publications are looking for and how to impress them.
Spend less time searching for publications and more time writing.
Format your submission the correct way, so you don't give editors an easy reason to reject your story.
Learn strategies to deal with rejections, so they are less painful.

Enroll now and get the following:
Personalized feedback on one cover letter from Timons.
A private Zoom session with Timons to get further questions answered.
Ongoing SUPPORT via email.
Esaias's Primer on Submitting for Publication.
Esaias's Universal Fiction template.
An annotated cover letter.
An article on spell checking with a handlist. (This article appeared in The Writer not long ago.)

You have a simple choice to make: Do what you've been doing and play the guessing game. Or learn from an expert who has successfully submitted stories for fifty years and has taught writing at the highest level for twenty.

FAQ
When does the course start?
The course starts whenever you want. You can start five minutes from now, or five weeks from now. The course is self-paced, so it's up to you. 
When does the course end?
It doesn't. You can review the course material as many times as you need. 
Will I get feedback?
Each student may submit one cover letter to Timons for an in-depth review. Timons will provide detailed suggestions on how to improve your cover letter. (Or a pat on the back, if it's perfect.)
Can I ask questions?
YES. You can submit a question to Timons anytime. You will even have a chance to meet with Timons over Zoom, so you get personalized feedback to your specific needs.
Will I get one-on-one time with the instructor?
In addition to a detailed critique of your cover letter, you will have the opportunity to schedule a one-on-one session with Timons to answer any questions you have. 
Is there a money-back guarantee?
If you are not happy, just let us know within thirty days, and you will get a full refund. 

I have another question.
Send an email to: [email protected]