Tell Your Story Through Different Eyes 
Do you struggle to find the right voice for your characters? 
Are you interested in expanding your knowledge and understanding of point of view and how it can enhance your writing?
Mastering the art of Point of View creates tension, suspense, and humor in the best stories. Learn the techniques published authors used to make their characters more engaging with our Point of View Workshop, a masterclass on perspectives led by award-winning short story author, Timons Esaias. 

POV, Personified
Point of View is a critical aspect of storytelling, bringing your characters to life and immersing your readers in their unique world. With the right POV techniques, you'll engage your readers and craft unforgettable tales.
You'll learn about different POV options, including first-person, third-person limited, and third-person omniscient—and how to choose the right one for your story. You'll also learn how to switch between POVs and when to use different POV techniques to create suspense, drama, or humor.
With Timons's guidance, you will master the art of POV through a series of interactive exercises and practical lessons that will teach you everything you need to know about POV, from the basics to more advanced techniques. A major theme will be avoiding wasting time overthinking and trusting your POV intuition. 


Meet Your Instructor: Timons Esaias

We are excited to introduce one of our favorite instructors! Some of you have worked with Timons in our contests or other workshops and know how insightful his feedback is.

Beyond his positive criticism, Timons taught in the MFA program at Seton Hill University for 20 years and has hundreds of publications to his name, in several languages.

With fifty years of storytelling experience, Timons has boiled down the tools and tricks into a digestible, easy-to-follow formula that will help your writing blossom.

Timons Esaias is a satirist, writer, and poet living in Pittsburgh. His works, ranging from literary to genre, have been published in twenty-two languages. He is the 2020 Asimov's Readers' Award winner for the Best Short Story and winner of a recent The Winter Anthology Contest. He has also been a finalist for the British Science Fiction Award and was shortlisted for the 2019 Gregory O'Donoghue International Poetry Prize. His story Norbert and the System has appeared in a textbook and in college curricula. 

His SF short story Sadness was selected for three Year's Best anthologies in 2015, and The Asimov's winner, GO. NOW. FIX., has been selected for two. Recent genre appearances include Asimov's Science Fiction, Analog, and Clarkesworld. Concrete Wolf brought out his full-length Louis-Award-winning collection of poetry titled Why Elephants No Longer Communicate in Greek. His poetry publications include the Atlanta Review, Verse Daily, 5AM, Pittsburgh Poetry Review, Willard & Maple, Asimov's Science Fiction, and Elysian Fields Quarterly: The Literary Journal of Baseball.

Timons was adjunct faculty at Seton Hill University for twenty years, in the Writing Popular Fiction MFA Program. Those who know him are unsurprised to learn that he lived in a museum for eight years.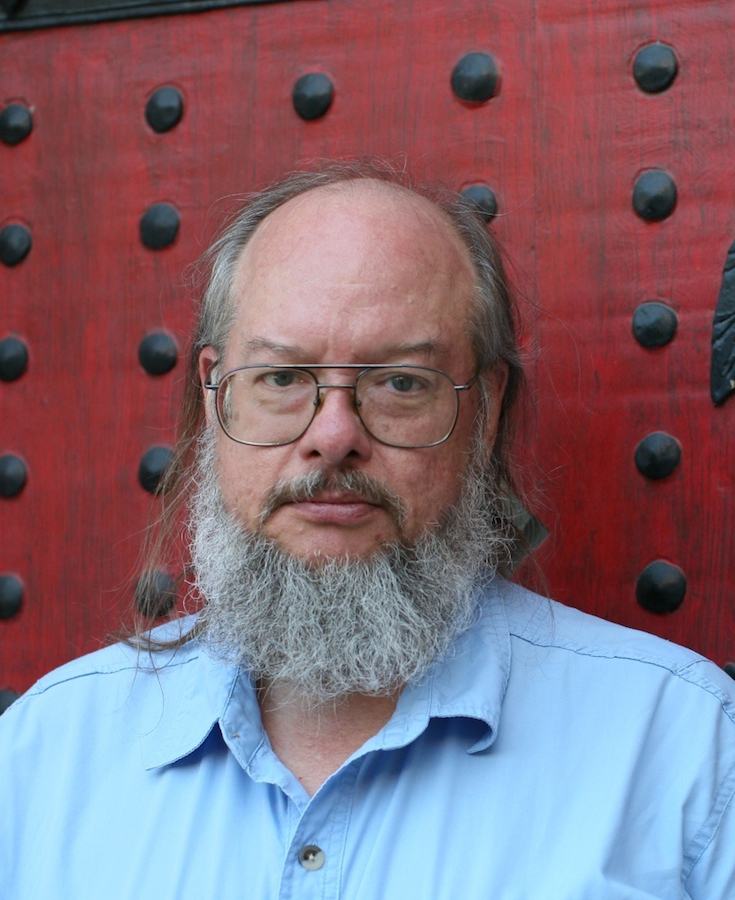 The Curriculum 

The POV Workshop will be guided by the analogy of a camera crew. As the writer, you will be the Director and the Cinematographer of your story. Like a well-developed protagonist, you will emerge enlightened and enriched, with a toolkit full of specific techniques proven to add depth to your writing. 

Timons will identify and explain each of the basic elements of Point of View, highlighting specific examples in literature and effective methods you can apply to your writing. Lessons will include:

Point of View Variety: Discuss the three main types of Point of View, including variations such as third-person limited and third-person omniscient. 
Point of View Choice: Explore the strengths and weaknesses of each type of Point of View and how to choose the right one for your story.
Altering Point of View: Learn how to switch between different Points of View to create suspense, drama, or humor.
Character Development: Learn how to use Point of View to create and develop engaging characters imbued with a unique identity and voice. 
Setting: Learn how to use Point of View to create vivid scenes and context.

Workshop Format
Watch pre-recorded lectures on your own time.
Workshop 1: Defining POV and understanding which type is right for your story
Workshop 2: Making POV an Ally. Brass tacks, techniques, and tricks. Having fun with POV choices. 

Get Feedback and One-on-One Instruction From a POV Expert! 

Using the Point of View lessons gained from the course, students will have the exceptional opportunity to submit TWO short stories, of under 3500 words, for critique from the master storyteller himself. Timons will provide detailed, constructive criticism, providing students with expert feedback on their use of POV. 
Finally, each student may schedule two private thirty-minute Zoom sessions to ask questions, get personalized feedback, and to pick the brain of an award-winning writer. 

Workshop Handouts
A PowerPoint centered on Timons's "What We Talk About When We Talk About POV" lecture
The Basics - Technical POV resource that defines POV, including Timons's Point of View Equation [grammatical person + verb tense + camera location] 
Esaias's Short Guide to Head Hopping - Head Hopping is the technique of revealing the thoughts of more than one character in a single scene. 
A POV Voice Chart - Designed to keep a consistent character voice throughout your work (how they speak, what subjects they focus on, what senses they favor, their diction, and more)
A definitive list of short stories and novels that excel in POV. 
A "field reconnaissance" guide - Field Reconnaissance is the most important POV device that Timons teaches. It's a method for self-guided learning based on specific questions about the craft, studying modern writers, seeing how they approach specific techniques, and recording your findings. 

Bonuses
Each student will receive an open invitation to ongoing Write-Ins with Timons, a Zoom workshop where authors share their writing goals and then manifest them through a silent writing session. Each Write-In session concludes with a check-in where participants can share thoughts on their experience. Write-Ins occur four days a week, Mondays through Thursdays.
Each student will receive a Timons-curated, premium list of literary journals open for submissions. Lists include the journal name, genres accepted, word count accepted, and a link to the submission page.

Feedback Included!
✅ Story Critiques
Each student may submit two stories under 3500 words to Timons for an in-depth review. Timons will provide detailed suggestions on how to improve POV in your story.


✅ Private 1-on-1 Consultation on Zoom
In addition to a detailed critique of your stories, you will have the opportunity to schedule two one-on-one sessions with Timons to answer any questions you have.


✅ Ongoing Support Via Email

You may have questions. Timons is happy to answer them via email. His responses are both timely and illuminating. 


Lifetime Access
All students will have exclusive access to the recorded workshop, a valuable resource to check back on as you master POV. We encourage you to take advantage of short story feedback from Timons, as well as your one-on-one session.

Workshop Schedule

Each workshop consists of two sessions.
You can watch the recordings at your leisure. You will still have access to Timons for questions and guidance.

Student Testimonials
"I'm an established fine art photographer. I've taught many photography students in recent years. Part of what makes a student artist better is having a sense of confidence in their skills. When you feel confident about what you are doing, you produce better work. With Timons workshops, I can already tell in the past few months I have become a better writer, for sure! It gives me a sense of confidence to take more risks and push myself to new places. You are giving me tools and a better understanding of what I am doing.
I will keep signing up for Timons workshops, because this is invaluable stuff and you don't have to go through 2.5 years of an MFA."
— Scott Bolendz
"I will sign up for anything Timons teaches! I find that a lot of "masterclasses" out there just skim the surface, and I have heard it all in the last "masterclass." I'm getting to the point where I need more specificity, which is why this POV course is so helpful!"
— Geneviève Goggin

"Looking online for classes, one thing that I found is that some of them were not specific enough. And when you are trying to learn to write without being in an MFA program, you are often desperate for the exact thing you need to improve. That is why this class is appealing to me. The class was so well run and Timons is quite inspiring."
— Dawn Hathaway


FAQ

Will I get feedback?
Yes! Each student may submit TWO short stories to Timons for an in-depth review. Timons will provide detailed suggestions on how to improve your story. (Or a pat on the back, if it's perfect.) On top of that, students are encouraged to sign up for TWO one-on-one Zoom calls for personalized feedback and specific tips to spark storytelling growth.
Are there deadlines for submitting work or meeting with Timons?
No. You can submit stories and schedule one-on-one sessions with Timons when you are ready.
Can I ask questions?
Yes! You can submit a question to Timons anytime. You will even have a chance to meet with Timons over Zoom, so you get personalized feedback on your specific needs.


Is there a money-back guarantee?
Yes. If you are not happy, for whatever reason, just let us know within thirty days, and you will get a full refund.


I have another question.

Send an email to: [email protected]