Is the dialogue in your story holding you back?
Few things are more disheartening than crafting a story filled with promise, only to have it derailed by dialogue that falls flat. Many writers grapple with this issue because, let's face it, dialogue is notoriously challenging to write. 
Struggling to avoid clichés, striving for realism, and engaging readers through dialogue can overwhelm even the most talented new writers. And if that wasn't challenging enough, improving dialogue often requires consistent feedback from other skilled writers, making it a hard-to-solve problem for most. 
However, if you're willing to put in the effort, there is a solution to transform your dialogue and elevate your storytelling without investing countless hours of tweaking.
To write better dialogue, you need to grasp the fundamentals of what makes dialogue great. Many courses touch on dialogue mechanics, which don't do much to enhance your writing. 
But when you learn from a seasoned expert who can help you see dialogue from their perspective, crafting engaging dialogue becomes much easier. Fortunately, we have just the expert to provide you with the guidance you need.

Meet your dialogue maestro: Timons Esaias

Prepare to delve into crafting captivating dialogue with Timons Esaias, one of our favorite instructors! Many of you may already know Timons from his courses on Storytelling, Publishing Stories, and Mastering the Art of Point of View. 
Beyond his exceptional feedback skills, Timons brings a wealth of experience in crafting compelling dialogue. As a distinguished faculty member at Seton Hill University, he not only shaped aspiring writers in the MFA program but also mastered dialogue over five decades.
Timons, a satirist, writer, and poet in Pittsburgh, boasts a versatile repertoire with a particular emphasis on dialogue. His works, spanning literary and genre boundaries and published in twenty-two languages, exemplify well-crafted conversation. He's the 2020 Asimov's Readers' Award winner for Best Short Story, triumphing with his ability to engage readers through dialogue.
Timons excels in various genres, demonstrating mastery of dialogue. His stories graced renowned publications like Asimov's, Analog, and Clarkesworld, showcasing versatility in creating engaging conversations. Shorts like "Sadness" and "GO. NOW. FIX.", celebrated in Year's Best anthologies highlight his command over dialogue.
Timons Esaias's journey is as unique as his storytelling. Those who know him are often fascinated by living within museum walls for eight captivating years, adding an intriguing layer to his narrative perspective.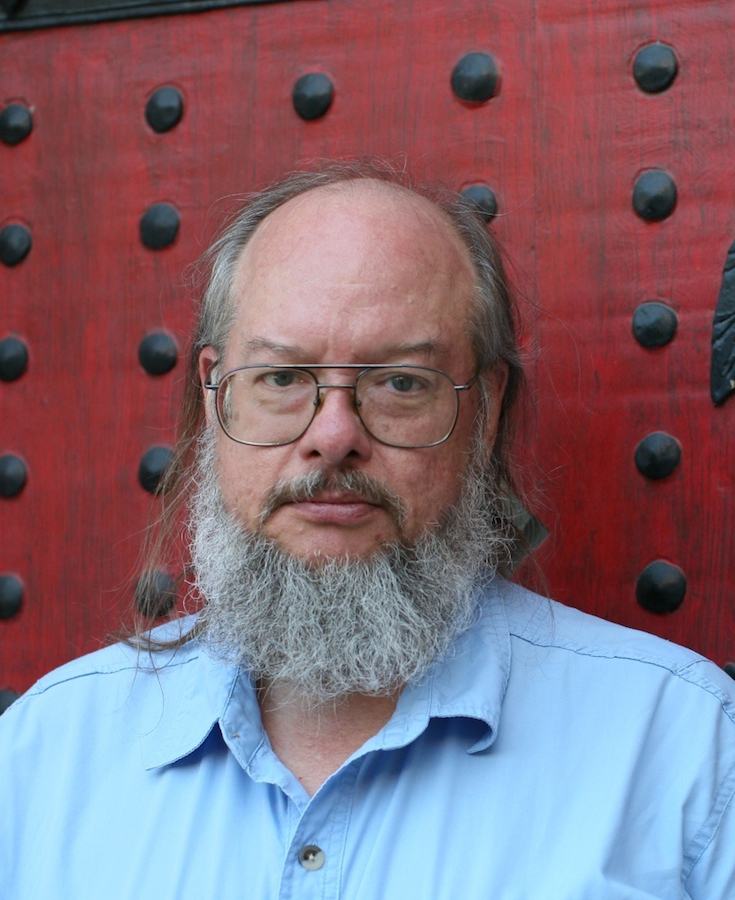 Here's what you'll get when you purchase this course

Workshop Day One: Understanding the Essence of Dialogue
On the first day of the course, we'll do a deep dive into what makes for compelling dialogue and how to unleash this innate ability. The first session will cover topics such as the following: 
How to teach yourself the art of crafting dialogue (that other courses miss).

Timons's formula for Field Reconnaissance (A game-changer that'll help elevate your dialogue writing skills to a whole new level).

In-depth analysis of example texts, including "New Sudden Fiction" and "The Year's Best Science Fiction." (which will help you begin to think like Timons).

The necessity of dialogue in storytelling (so you'll never again be ok with poor dialogue).

Recognizing when and when not to use dialogue (to help make sure readers stay engaged).

The James Scott Bell Manifesto for effective dialogue (a secret resource most writers don't know about).

Narrative monologue and alternative (non-verbal) dialogue (which will help diversify your approach).

Workshop exercises to practice and hone your skills (and make sure they stick for good).

Workshop Day Two: Dialogue as Characterization and Narrative Tool
In this session, we'll delve into the profound impact of dialogue on character development and storytelling. The workshop culminates in valuable exercises and techniques to elevate your dialogue skills. This session covers topics such as the following:
Using dialogue to define and develop characters (this will help them come alive in your story).

Dialogue as a tool for conflict and pacing (and keep readers on the edge of their seats).

Utilizing white space for narrative pacing (and enhancing the readers' journey in the process).

How to engage readers who don't just read but experience your story (and turn them into active participants in the process).

How to explore gender differences in dialogue (and make your characters more authentic).

Ways to avoid common pitfalls in crafting dialogue (and learn to leave no room for distractions).

Essential techniques, tricks, and tools (this will make writing quality dialogue a breeze).

Comparison of British (and Commonwealth) speech tag order versus U.S. speech tag order (which will make your dialogue relevant to all audiences).

How to overcome the dreaded "saidism" (and avoid boring readers in the process).

Real-world examples and exercises to enhance your skills (and leave a lasting impression on readers).



Get Real-Time Feedback from Timons Esaias

You'll be able to have direct access to Timons during two, 2-hour live Zoom workshops, featuring engaging lectures and interactive Q&A sessions. During these sessions, Timons will use his rich background and exceptional feedback skills to elevate your dialogue writing beyond your wildest imagination. 

Included Feedback to Help you Supercharge your Dialogue
You will have access to everything listed in the workshop sessions. But students of this course will also receive access to the following:
✅ Writing Critiques
Dialogue critique for up to six (6) pages of your work (in proper manuscript format)

✅ Private 1-on-1 Consultation on Zoom
Private twenty-minute Zoom session for personalized questions and guidance.
✅ Exercise Feedback
Feedback on your exercises (up to two exercise results).

✅ Ongoing Support Via Email

You may have questions. Timons is happy to answer them via email. His responses are both timely and illuminating. 

Course Materials and Resources
Timons will arm you with helpful resources that will allow you to easily follow along with his examples. These resources include: 
The Field Reconnaissance data from thirty short stories with initial dialogue.

Dialogue mechanics resources and guidance.

Handouts featuring various dialogue examples.



Bonuses
Weekly Write-Ins - Each student will receive an open invitation to ongoing Write-Ins with Timons, a Zoom workshop where authors share their writing goals and then manifest them through a silent writing session. Each Write-In session concludes with a check-in where participants can share thoughts on their experience. Write-Ins occur four days a week, Mondays through Thursdays.

Curated List of Magazines - Each student will receive a Timons-curated, premium list of literary journals open for submissions. Lists include the journal name, genres accepted, word count accepted, and a link to the submission page.

Monthly "Ask Us Anything" Zoom Calls - Every month, we host an Ask Us Anything on Zoom. During these casual and intimate sessions, you can ask any question related to writing or publishing.

Lifetime Access
All students will have exclusive access to the recorded workshop, a valuable resource to check back on as you master dialogue.

Workshop Schedule

We are running the workshop twice at different times to accommodate different time-zones.
And if these times do not work for you, we will provide recordings for you to watch on your own time.
Workshop 1: 
How to Write Dialogue - Day 1 - Sunday, October 22nd at 1 p.m. - 3 p.m. Pacific
How to Write Dialogue - Day 2 - Sunday, October 29th at 1 p.m. - 3 p.m. Pacific 


Workshop 2: 
How to Write Dialogue - Day 1 - Saturday, November 4th at 10 a.m. - 12 p.m. Pacific

How to Write Dialogue - Day 2 - Saturday, November 11th at 10 a.m. - 12 p.m. Pacific

Student Testimonials
"The depth of his knowledge on every aspect of writing is really impressive, and it inspires confidence. Plus, he teaches with a wonderful sense of humor. If you are interested in improving your writing, time with Timons will be time well spent."
— Barry Yedvobnick
"Whether you want to improve your writing, or learn the ins and outs of getting published, it's well worth it. He brings knowledge, experience, and wisdom to the table, all with a wry sense of humor. Another thing that's important to me is that I think of him as an ally as much as a professor. The way he listens and responds conveys a belief that we all can and will succeed."
— W. Peter Collins
"I'm an established fine art photographer. I've taught many photography students in recent years. Part of what makes a student artist better is having a sense of confidence in their skills. When you feel confident about what you are doing, you produce better work. With Timons's workshops, I can already tell in the past few months I have become a better writer, for sure! It gives me a sense of confidence to take more risks and push myself to new places. You are giving me tools and a better understanding of what I am doing.

I will keep signing up for Timons's workshops, because this is invaluable stuff, and you don't have to go through 2.5 years of an MFA."

— Scott Bolendz

"If it's taught by Timons, I sign up. He's got so much knowledge and experience to share. But what I like most about him is his generosity with time and attention. It's clear that empowering other writers is what drives him. I feel motivated and more confident thanks to his encouragement and coaching."
— Geneviève Goggin

"What I like about Timons' perspectives is that they are out of the ordinary. He has a different way of looking at writing, and that is so informative. He focuses on what's important."
— Aline Soules

You should enroll in this workshop if you:
Are an ambitious writer wanting to improve your dialogue-writing skills.

Want to create authentic and engaging character interactions that will wow readers.

Are ready to master the nuances of dialogue in various genres.

Eagerly want to take your storytelling to the next level.



FAQ


Will I get feedback?
Yes! Each student may submit up to six pages of your work. Timons will provide detailed suggestions on how to improve your dialogue. On top of that, students are encouraged to sign up for a one-on-one Zoom call for personalized feedback and specific tips to spark storytelling growth.


Are there deadlines for submitting work or meeting with Timons?
You will need to submit your work and schedule meetings by November 19th.


Can I ask questions?
Yes! You can submit a question to Timons anytime. You will even have a chance to meet with Timons over Zoom, so you get personalized feedback on your specific needs.


Is there a money-back guarantee?
Yes. If you are not happy, for whatever reason, just let us know within thirty days, and you will get a full refund.


I have another question.

Send an email to: [email protected]